Efia Odo, a socialite and actress from Ghana, inadvertently offered herself up for sex with Black Sherif, setting off a social media craze.
If you've been following the boisterous and contentious internet star for a time, you might already be familiar with her for her sexually provocative and thirst-inducing online activities.
Efia Odo admits to being a horrible bitch and is highly outspoken about topics pertaining to the bedroom. She is self-assured and doesn't hesitate to display her physique on social media in order to attract attention.
As she reacted after Black Sherif posted two images on his Twitter profile with the description, she didn't waste any time bringing attention to her sensuality."pink watch. joker is not smiling"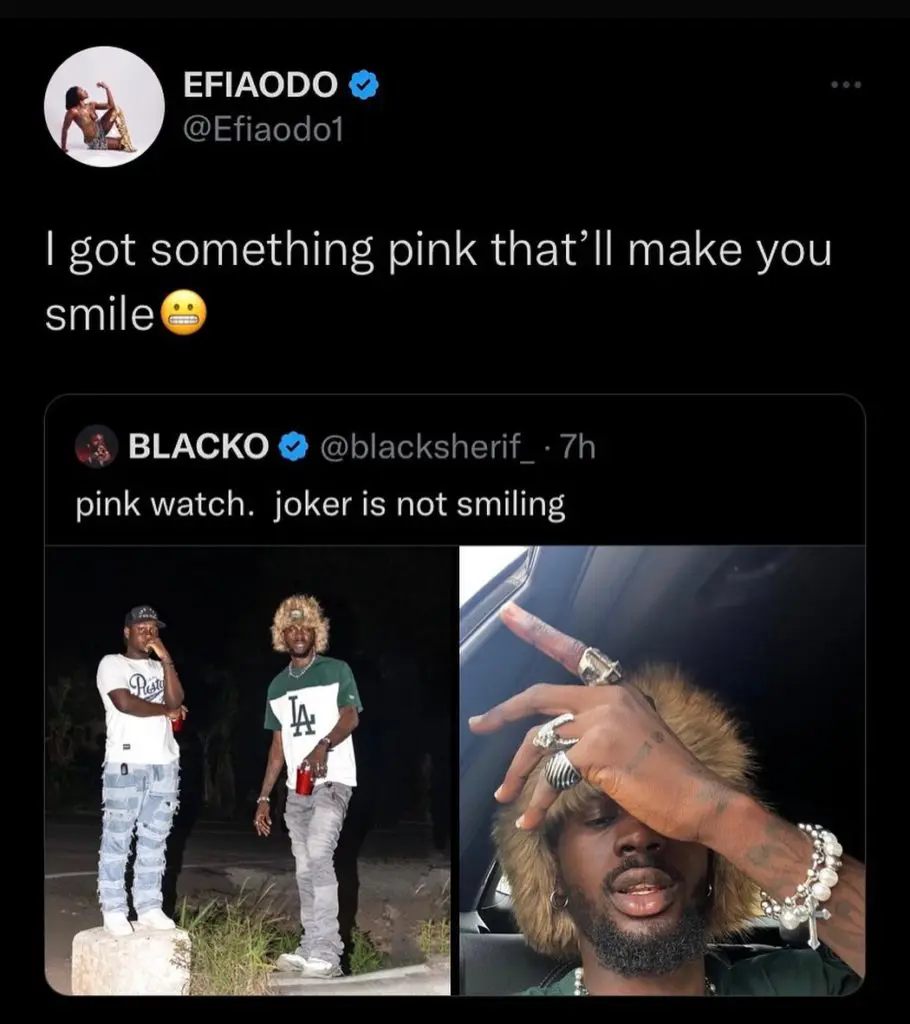 She wrote insinuatingly about the Twitter quotation,"I got something pink that'll make you smile"
Many people have speculated that Efia's private organ was the only pink object she was alluding to in her post, but she was slick about not being clear.
Because to this, social media users attacked her harshly, demanding that she clarify what she meant when she said that she was going to give Black Sherif "something pink," as there is obviously nothing pink she can give him to make him happy.