Speculation on social media has begun to claim that the romantic relationship between Drizz and Maame Serwaa, a gifted actress, has come to an end.
On social media, rumors have started to circulate that Drizz and Maame Serwaa, a talented actress, are no longer in a relationship.
A contentious video that revealed they were dating recently went viral on social media, and as a result, many netizens became interested in their relationship.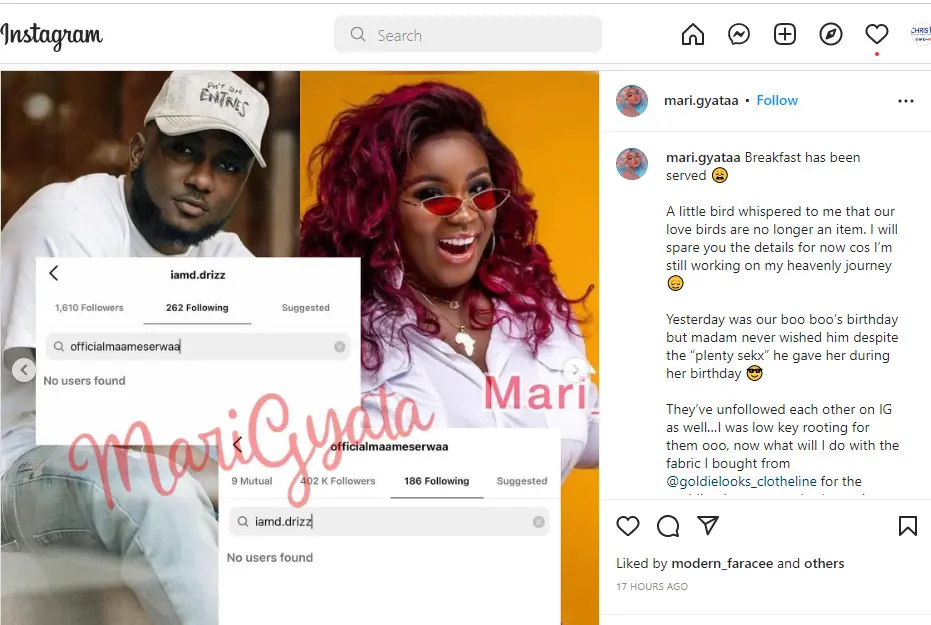 In the aforementioned video, Maame Serwaa's boyfriend Drizz was seen grabbing her by the backside and engaging in numerous other public acts of affection with her.
In a new twist of events, social media gossipmongers are claiming that the relationship has ended, and they are making these claims because the actress allegedly failed to celebrate the guy's birthday on Monday, December 19, 2022.
In addition, screenshots taken from their respective Instagram pages show that they unfollowed each other and removed their photos from their respective pages.